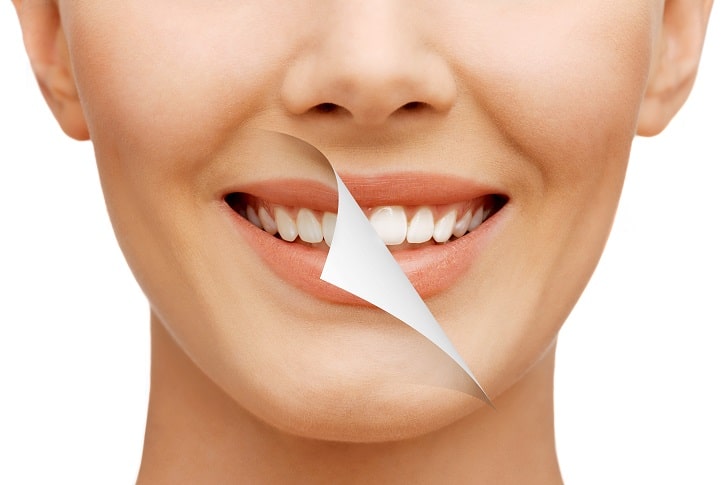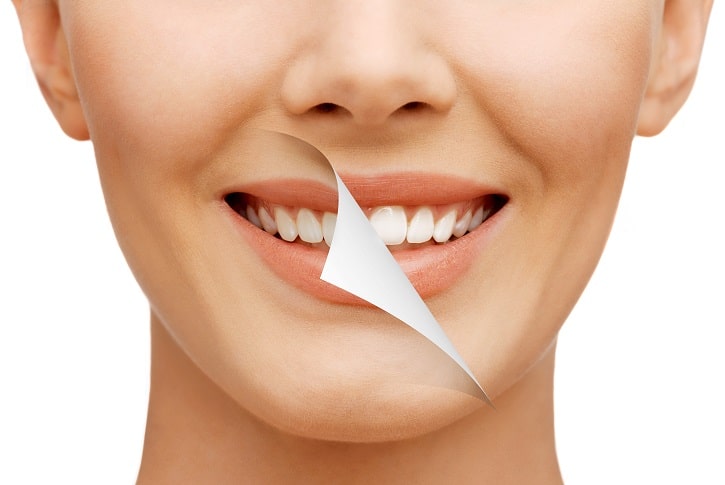 Transform Your Smile Into Your New Favorite Feature
When you look in the mirror and catch a glimpse of your smile, does it cause your confidence to plummet? Misaligned, crooked, and severely discolored teeth can have more of an impact on you than you may think. Dr. John Krell offers porcelain veneers in Houston to recreate your smile into a trait that you're proud to show off. Our team loves crafting beautiful, natural-look grins that boost patients' self-esteem and encourages them to put themselves into new social situations that they never felt comfortable in before. This do-it-all treatment can repair a variety of cosmetic imperfections with a single solution. To schedule a consultation so you can learn more, contact us today!
What are Porcelain Veneers?
Dental veneers are thin, strong shells of tooth-colored porcelain that are shaped and placed over the visible portion of your teeth to conceal flaws. They're permanently bonded to your prepared, natural teeth using a special dental cement and are custom-crafted.
What Problems Can Veneers Fix?
Porcelain veneers are so popular among patients because they can fix a variety of issues. They're specially crafted for each individual tooth you'd like repaired to conceal:
Severe discoloration.
Worn-down surfaces.
Chips, cracks, and fractures.
Misshapen and uneven teeth.
What's The Process of Getting Veneers?
Porcelain veneers can be created and placed in a single visit. This means that you can potentially leave our office with a brand-new smile in just a matter of hours. Depending on your comfort level and schedule, however, it may take two visits. In either case, a gorgeous smile can be yours quickly and efficiently with minimal hassle.
The process involves meeting with Dr. Krell to discuss the suitability of veneers for your current condition. If it turns out that you are a good candidate for them and you decide to move forward, your teeth will be lightly buffed and shaped to account for the veneer's thickness. Your cosmetic dentist in Houston will then take impressions of your teeth and design and mill your custom porcelain veneers in the office. We do this in-house, allowing for same-day veneers if desired.
From there, your teeth will be cleaned with a special liquid that helps facilitate the bonding process. Your doctor will then apply the veneers to your teeth using bonding cement and an expert touch. Light is then applied to harden and set the bond. The entire process can be performed without the use of anesthesia. There's minimal discomfort and no downtime needed. Veneers are extremely durable and can last many years before needing to be replaced.
How Can I Care For My Veneers?
One great benefit about porcelain veneers is that when they're properly cared for, they can last as long as 15 years. They typically don't require any special aftercare other than following good oral hygiene practices. This involves:
Brushing twice each day for two minutes.
Flossing every day.
Rinsing with an antibacterial mouthwash.
Avoiding sticky and hard foods.
Using your teeth to open packaging and other objects.
The Benefits of Porcelain Veneers
Dr. Krell offers his patients porcelain veneers in Houston because of their many benefits, including:
Versatility: Porcelain veneers can be used to correct and conceal a wide variety of cosmetic flaws all at the same time. We can also veneer one tooth, multiple teeth, or even your entire smile.
Appearance: Completely customizable, you can help us choose the exact size, shape, and shade of your veneers to achieve the smile you've always wanted.
Durability: Porcelain veneers are built to last, allowing you to enjoy a beautiful appearance for years to come. Plus, dental porcelain is stain proof, making it harder to discolor your new smile.
Confidence: If you've been hiding your smile in public or for photos, porcelain veneers will make you want to flash your grin with confidence in any situation.
Oral health: Porcelain veneers also make it easier for you to brush and floss, and they'll keep you motivated to maintain a good dental hygiene routine now that you have a new smile.
One of the most significant benefits is the way that people will perceive you after upgrading your smile. Studies have shown that a beautiful smile will automatically make you appear more trustworthy, healthy, successful, friendly, and youthful—something that can come in handy during your social and professional lives. If it sounds like you could benefit from any of these advantages, don't hesitate to contact our office today to set up a consultation with Dr. Krell.
The Cost of Porcelain Veneers
If you're considering this treatment, you may be wondering about the cost. Because each patient's smile is different, the cost of your porcelain veneers can vary. The best way to know the price of your treatment is to come into our office for a consultation with your cosmetic dentist in Houston. Dr. Krell will carefully examine your smile, the types of cosmetic flaws that affect it, and your overall health. After, he will be able to make a proper recommendation and develop a personalized treatment plan. This will contain information like the time of treatment, the number of visits, and the estimated cost. If you have any additional questions, call us!
When you follow these tips, you can get the most out of your dental investment. Plus, our team uses the latest technology and techniques in dentistry to ensure that each restoration and cosmetic solution is long-lasting. If you're interested in what makes our facilities state-of-the-art and our treatments precise and accurate, be sure to check out our technology page! You'll feel confident that you're in great hands with Dr. Krell.
Porcelain Veneers FAQs
If you still have questions about porcelain veneers in Houston, do not worry! We've got you covered. Our knowledgeable staff at the office of Dr. John Krell has put together this Frequently Asked Questions (FAQs) section on porcelain veneers. Below are some of the most common questions and answers regarding veneer treatment we frequently field from patients at our Houston office. We hope you find this information helpful in making your decision on whether porcelain veneers are the right cosmetic treatment to rejuvenate your smile! If you want additional information on veneers beyond what is listed below, do not hesitate to contact us.
How Long Do Veneers Last?
Are Porcelain Veneers Reversible?
Is the Veneer Placement Procedure Painful?