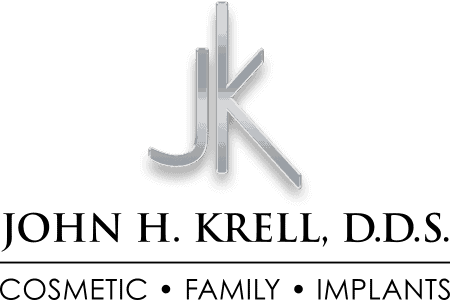 Excellent Dentistry You Expect Remarkable Service You Deserve
DENTIST Houston, TX
MEET DR. JOHN H. KRELL
Local Houstonians have been trusting us with their smiles for over 29 years, and they keep coming back and bringing their families because they know our practice is the only place they'll get the kind of personalized, high-quality care they really need.
Dr. John Krell is dedicated to providing the family-oriented service that will keep your smile truly shining for generations to come, and we can't wait to show you why we're not your average dental practice. Call us today to request your first visit and discover the difference experience, compassion and dedication makes.
Read More
Dr. Krell is well-known in Houston for being a friendly, compassionate dentist who cares about the well-being of his patients. He focuses on building personal relationships with his patients and offers no-nonsense care without unnecessary upselling.
As an expert comprehensive dentist, Dr. Krell has many areas of specialty, including:
General Dentistry – Trained hygienists give your teeth a thorough cleaning, removing the trapped plaque and bacteria that even good brushers and flossers can miss. Dr. Krell carefully inspects all the teeth for signs of tooth decay and gum disease, using digital X-rays to help with any necessary diagnoses.
Restorative Dentistry – Having a full set of teeth is important to a fully functional bite. Dr. Krell can strengthen a cracked or infected tooth with a tooth-colored filling, dental crown, or root canal. Patients who are missing a tooth or several teeth can replace their teeth with a dental bridge, dental implant, or dentures.
Cosmetic Dentistry – Beautify your smile with cosmetic dentistry procedures like teeth whitening, Invisalign, inlays, onlays, gum contouring, or porcelain veneers. A smile makeover combines multiple procedures for a more complete transformation.
Periodontal Care – Scaling and root planing (or a "deep clean") can help to remove plaque trapped beneath the gumline to reverse gum disease/gingivitis. Laser treatments have made restoring gum health easier than ever. Advanced periodontitis may require surgery.
Sedation Dentistry – If you have anxiety about visiting the dentist, Dr. Krell can help keep you calm with a sedative (administered orally, through an IV or nitrous oxide) so that you are conscious but relaxed throughout your appointment/procedure.
Pediatric Dentistry – Dr. Krell treats patients of all ages, including kids. Great oral health habits begin during childhood, so start your kids early on fluoride treatments and sealants to protect molars from cavities.
Smart patients understand that having a comprehensive dentist means that they can go to the one dentist they trust for almost any dental service. Whether you need a filling, tooth replacement, whiter teeth, or just a standard cleaning, Dr. Krell can take care of everything.
Dr. Krell and his team maintain a clean, modern office in Houston, TX, with state-of-the-art technology. This includes CEREC single-visit dentistry options that allow Dr. Krell to create customized prostheses in his office. Having this technology allows him to offer on-the-spot care and cut down on unnecessary appointments.
Dr. Krell has practiced dentistry since 1989 after graduating from the University of Houston with a doctorate in dentistry. He is an active member of the American Dental Association, the Academy of General Dentistry, the American Academy of Cosmetic Dentistry, the Texas Dental Association, the Greater Houston District Dental Society, the International Congress of Oral Implantologists, and the Texas Academy of General Dentistry. He has received several awards for the work he has done on behalf of the Houston community, including as a member of Greater Southwest Houston Chamber of Commerce's Board of Directors.








Cosmetic Dentistry | Family Dentistry | Implant Dentistry
Dr. Krell and our experienced dental team are here to help, whatever your dental concern may be. Our high standards are based on the extensive experience shared by our staff. We are dedicated, heart and soul, to the needs of our patients.
Our respectful and friendly atmosphere is warm and welcoming to patients both new and old. Family dentistry patients are afforded the ability to schedule appointments at the same time as their children so that all the family's checkups can be done in a single visit.
We offer state-of-the-art dental procedures that are minimally invasive and catered to the individual needs of each patient. Our approach to each person's health is holistic. We commit to procedures that will improve your dental aesthetics without compromising your overall oral wellbeing. With Dr. John Krell, you can place full confidence in your smile.
Book Appointment