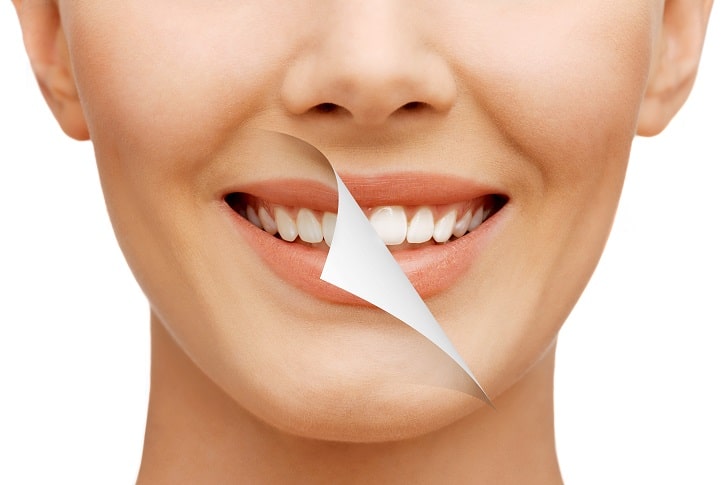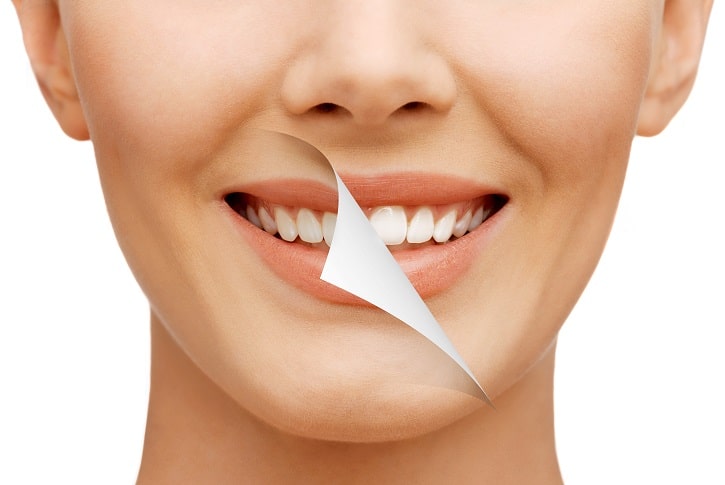 Dr. John Krell offers comprehensive cosmetic dentistry services to patients who want to resolve dental issues and do so in the most aesthetically pleasing way possible. Whether you have a cavity that needs to be filled, yellow or stained teeth, crooked or gapped teeth, or major smile issues in need of a complete makeover, our team can help.
Why Choose Cosmetic Dentistry?
Our practice performs a variety of procedures that can address underlying issues while simultaneously improving the aesthetics of your smile. Cosmetic dentistry can enhance your oral health, self-esteem, and the appearance of your smile all at the same time. Below, you can learn about some of the treatments we use every day to give people the smile of their dreams.
How to Choose Your Cosmetic Dentist
When choosing a cosmetic dentist to perform your treatments, it's important that you recognize that just about any dentist can call themselves a cosmetic dentist without having any qualifications or certifications that prove their abilities or knowledge. That's why it's essential that you keep these following points in mind as you choose a cosmetic dentist:
Ask them about their previous dental work with other patients.
See if they belong to any organizations dedicated to staying updated on cosmetic dental treatments and techniques, such as the American Academy of Cosmetic Dentistry.
See if the dentist is actually willing to listen to all of your needs, rather than assume you need a specific treatment that you didn't mention.
Do they have the specific treatments that you're looking for? Are their options varied? Do you find yourself settling for treatments you weren't initially trying to have completed?
Will they be able to complete your smile makeover within your schedule? Do they have multiple vacations planned that prevent you from getting it done quickly?
Invisalign® Clear Braces
Sick and tired of looking at your crooked teeth? Want to get them straightened but can't imagine facing the world with metal braces? With Invisalign, you don't have to! This system uses clear plastic aligner trays to give you the perfect smile you want and help you look great while doing it. It's sleek, it's simple, and you can always take the trays out when it's time to eat or brush. More and more people are choosing Invisalign because of its look and convenience, and it's easy to see why.
Porcelain Veneers
Porcelain veneers are one of the most comprehensive cosmetic treatments available today. With just one simple treatment, we can:
Instantly whiten your teeth
Fix chips and cracks
Close obvious gaps
Make teeth appear straighter
It's the best way to enhance a smile that has multiple cosmetic flaws. Each set of porcelain veneers is custom-made, so they can provide everything from a minor touch-up to a complete smile makeover—it's completely up to you. What are porcelain veneers and how can they do this? Click on the button below to learn more.
Metal-Free Restorations
If you damage one of your front teeth, we know it requires extra special care. The appearance of your smile is vital, and we take it very seriously. For this kind of situation, we will only use natural-looking, metal-free restorations such as crowns, inlays, and onlays.
These are completely made out of color-matched dental ceramic, which will allow us to help your restored tooth look just like it did before. Plus, since they are metal-free, you won't have to deal with any lasting sensitivity to hot or cold.
Teeth Whitening
Is your smile looking a little dull and yellow lately? Do you have persistent stains that make you hesitate when you smile? Thanks to our professional teeth whitening treatments, we can turn the clock back on your smile and make it shine brighter than ever.
You can either have a complete treatment performed in our office that only takes an hour, or we can give you a customized take-home kit to whiten at your own pace. Both treatments are safe, effective, and provide much better results than anything you can buy at the store today.
Ask about our Free Bleach for Life offer if you'd like to enjoy a fresh white smile for decades to come!
Gum Recontouring/Crown Lengthening
Sometimes, the reason a smile might not look its best isn't because of the teeth, but the gums! An excess of gum tissue can create an unbalanced look and even make the teeth appear short and stubby. We can remedy this using a quick procedure called gum recontouring/crown lengthening. Utilizing a soft tissue laser, we can precisely remove any unwanted gum tissue to reveal more of your beautiful teeth. We'll help you get that perfectly proportioned look.
Smile Makeovers
Our practice understands that sometimes multiple treatments are needed to address several dental issues at a time. Of course, you shouldn't be expected to build this treatment plan on your own. That's why Dr. Krell, an experienced cosmetic dentist, is more than prepared to help you determine the best treatments going forward. Whether you need to have multiple restorations or veneers placed, several rounds of teeth whitening performed, or gum recontouring to make more of your smile visible, you can get it done at his office. If you want to address multiple imperfections in your smile, you're likely the perfect candidate for a smile makeover!
Why Choose John H. Krell, DDS, for Your Cosmetic Dentistry Needs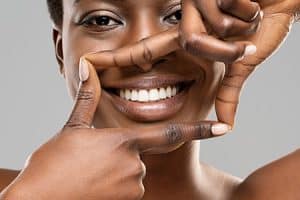 Dr. Krell is a talented cosmetic dentist who uses state-of-the-art technology and equipment. He stays up to date on the latest techniques and advancements in dentistry so he can offer his patients the best possible treatment and care. He has earned the Fellowship Award from the Academy of General Dentistry and is an active member of the Texas Dental Association, the American Academy of Cosmetic Dentistry, the American Dental Association, and numerous other organizations.
Dr. Krell is dedicated to his patients and the dental community, offering the highest quality of care with a balance of professionalism, ethics, and a welcoming bedside manner. He is an excellent choice for your cosmetic dentistry needs.
Cosmetic Dentistry Testimonials from Real Patients
"Dr. Krell is the ABSOLUTE best dentist ever! I have been coming to Dr. Krell for several years now. I am so thankful I found him! He makes sure I am comfortable throughout any procedure each and every time I come to his office. He is genuinely honest and caring, along with performing excellent work that looks natural, is done correctly, and lasts. His staff is always friendly and kind. If I need a dentist, I would drive any distance to get to him because he and his staff are worth the drive. Thank you, Dr. Krell and your wonderful staff!"

– Ann Giron
"This office runs like a well-oiled machine!!! From the warm greeting of every staff member to the precise knowledge of my dental requirements, …they were on it! With ultra-modern high-tech equipment coupled with state-of-the-art technology, my comfort level was always maintained. Dr. Krell is very personable and generous with his time, explaining everything in terms that makes sense to me. I just couldn't ask for more!"

– Paula Peterson
"Dr. Krell and his staff are wonderful! The entire experience is so effortless – from setting the appointment online to an easy treatment session, they make it a pleasure to visit the dentist! They think of everything, and Dr. Krell is so thoughtful to personally follow up to make sure everything was just right. I recommend them to everyone!"

– Stacey Lafitte
Cosmetic Dentistry FAQs
Cosmetic dentistry in Houston is an investment in more than just an attractive smile. It's also an investment in your confidence. Research shows people who like the appearance of their teeth tend to have a more positive outlook on life. Not to mention, you'll give the right impression when meeting new people for the first time. Although you know it will benefit you in several areas, it's normal to have several questions before you're ready to commit to a treatment. Your dentist will take the time to address your concerns during your initial consultation. In the meantime, here are the answers to a few of the most common questions we hear to help you make the best choice.
Can teens get cosmetic dentistry?
What treatments will I need?
How long will the process take?
Will my dental insurance pay for cosmetic dentistry?
Am I a Good Candidate for a Cosmetic Procedure?
How Many Porcelain Veneers Will I Need?
Does Teeth Whitening Have Any Side Effects?
Can Whitening Always Effective?
Will My New Smile Be Permanent?
Is cosmetic dentistry reversible?
Will my cosmetic dentistry procedure be painful?
Can my porcelain veneers stain?