Invisalign Vs Metal Braces: Things You Should Know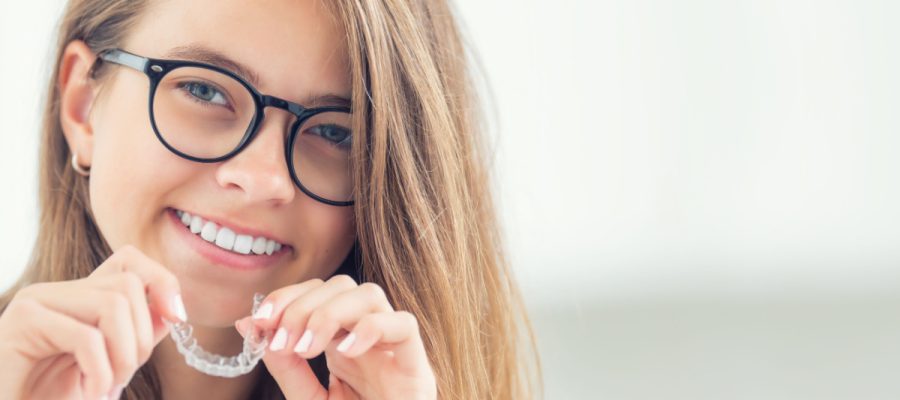 If you are interested in achieving a straight smile, there are many alignment options available today. You likely know about metal braces, which are a great choice for addressing bite or misalignment issues, but they are not the right choice for every patient. Invisalign clear aligners are also an excellent solution, with additional benefits. Dr. Krell is dedicated to ensuring you receive the most effective treatment for your smile. Ahead, he provides key information on these two treatments to help you make an informed decision.
Visibility
When it comes to getting the straight smile of your dreams, you will arrive at two primary treatment options: traditional metal braces and Invisalign clear aligners. Metal braces are highly visible, changing your appearance while receiving treatment. Some patients may even be uncomfortable with others knowing they are straightening their teeth and may feel self-conscious when speaking or smiling. Invisalign, on the other hand, is designed to be barely noticeable, giving you the freedom associated with discreet teeth straightening. For patients who prefer a less conspicuous approach to a better smile, Invisalign may be the right option.
Convenience
While both traditional metal braces and Invisalign are effective options, many patients enjoy the lifestyle and convenience that come with clear aligners. Invisalign trays are comfortable to wear and are removable, allowing you to eat, drink, brush, and floss as you normally would; keep in mind that you do need to wear your aligners for the majority of the day for best results. In contrast, when metal braces are affixed to the teeth, they are meant to stay in place until the end of your treatment. This means you will need to form new habits regarding oral hygiene and food choices. Many patients find this type of lifestyle change inconvenient and opt to straighten their teeth with Invisalign instead.
Effectiveness
Traditional braces can improve teeth that need significant correction or are severely misaligned. Treatment may take longer with braces, but this is dependent on several factors, including the age at which braces are placed. Invisalign comes with fewer restrictions and is ideal for patients whose teeth require less movement to correct their smiles. Every patient is different, and Dr. Krell will make recommendations and personalize your treatment to ensure you are on track to receive the best results for your case.
Achieve a Straighter Smile in Houston
If you desire perfectly aligned teeth, it is time to get in touch with Dr. Krell. To get started, call our Houston office or use the online form today.